Guided setup
Step-by-step guidance
Our guided setup leads you through each step with easy-to-follow directions from start to finish. Users need to complete a task successfully before moving on to the next.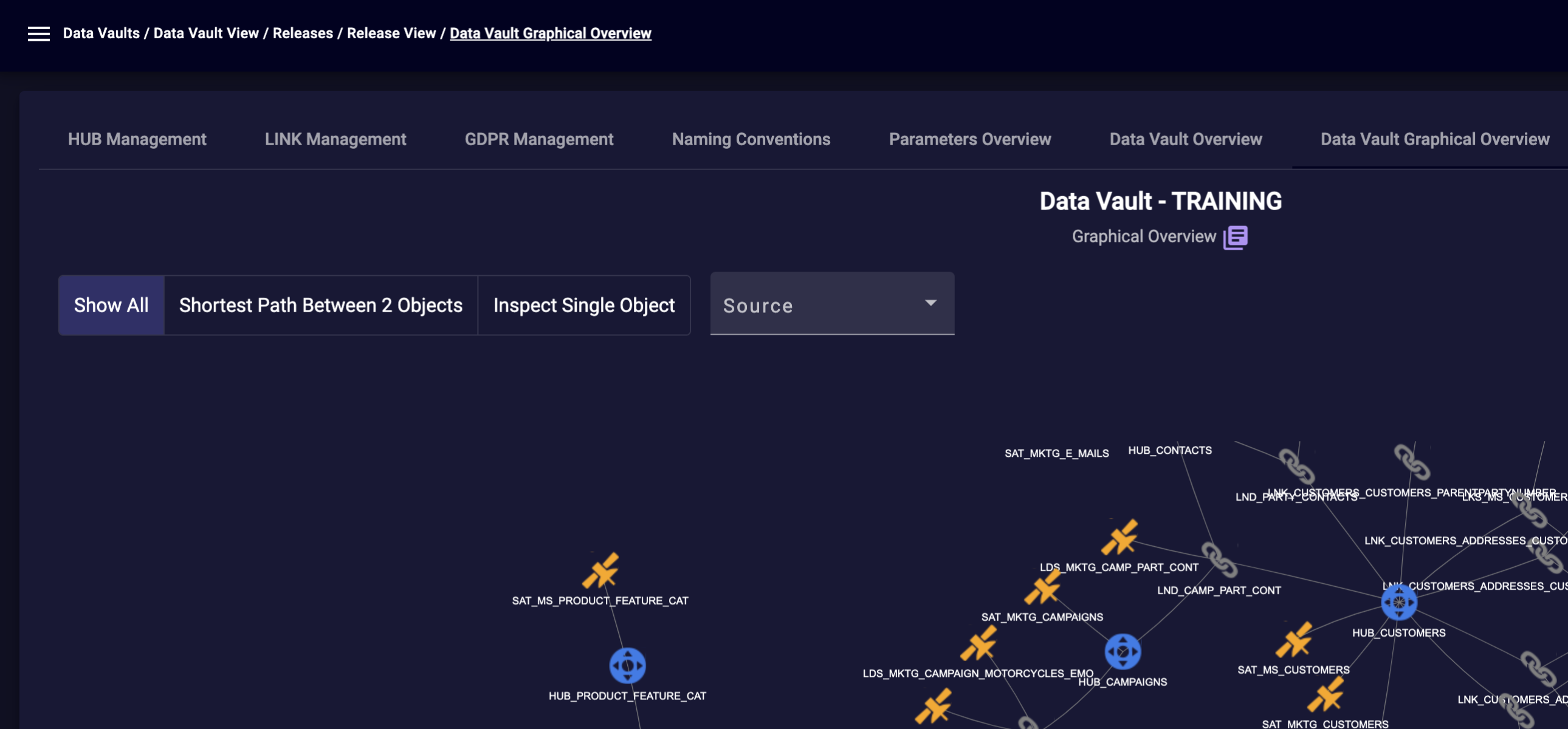 Data Vault model enforcement
You can't go wrong
VaultSpeed abides by the Data Vault 2.0 standard and only uses its components, ensuring that your physical data model is fully compliant.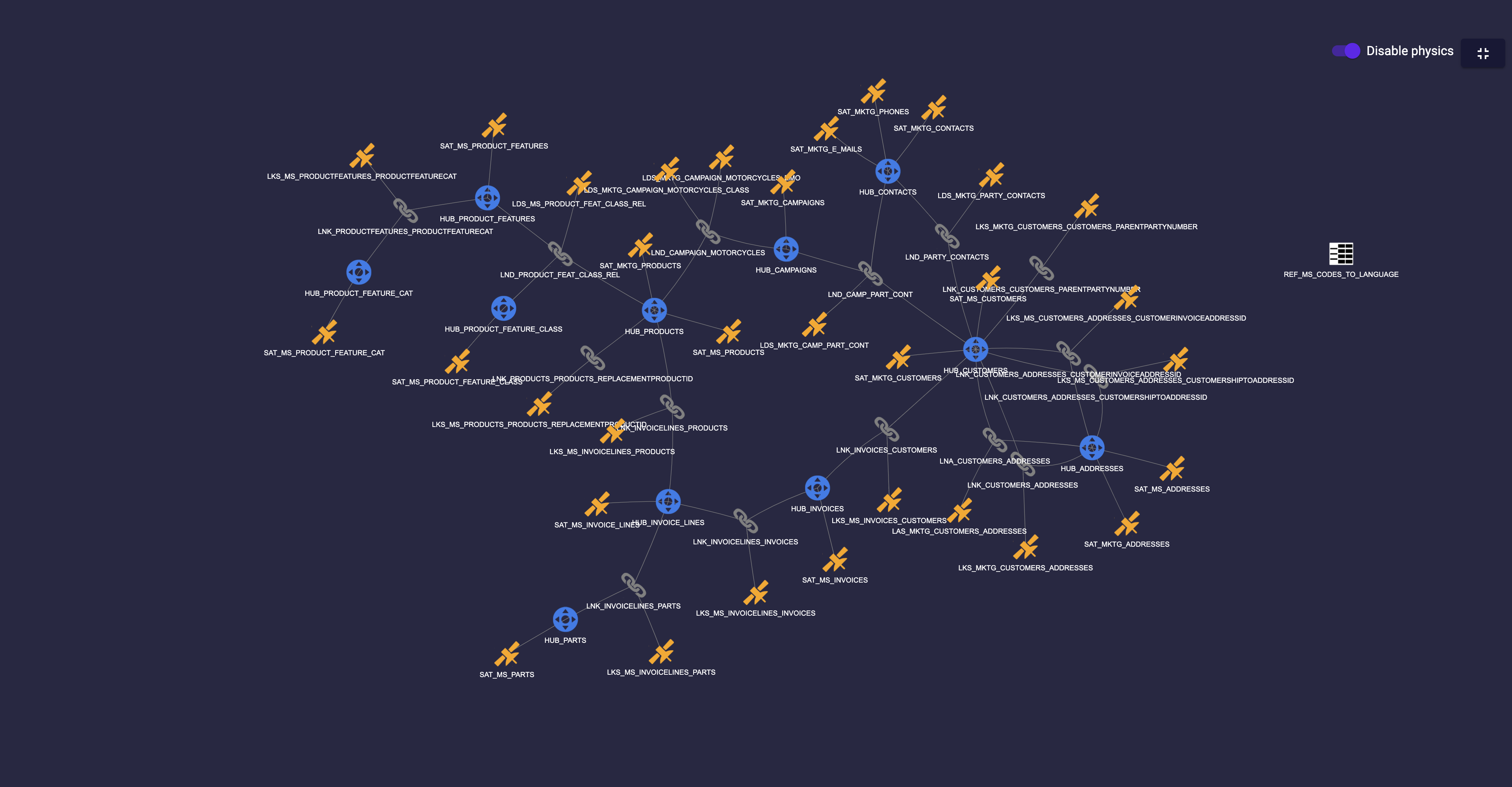 Graphical interface
Navigate complexity with ease
The volume of enterprise-level data models with an ever-increasing number of options can be daunting. Our intuitive graphical interface navigates users through this complexity by making selecting work areas and configuring objects settings reasonably easy.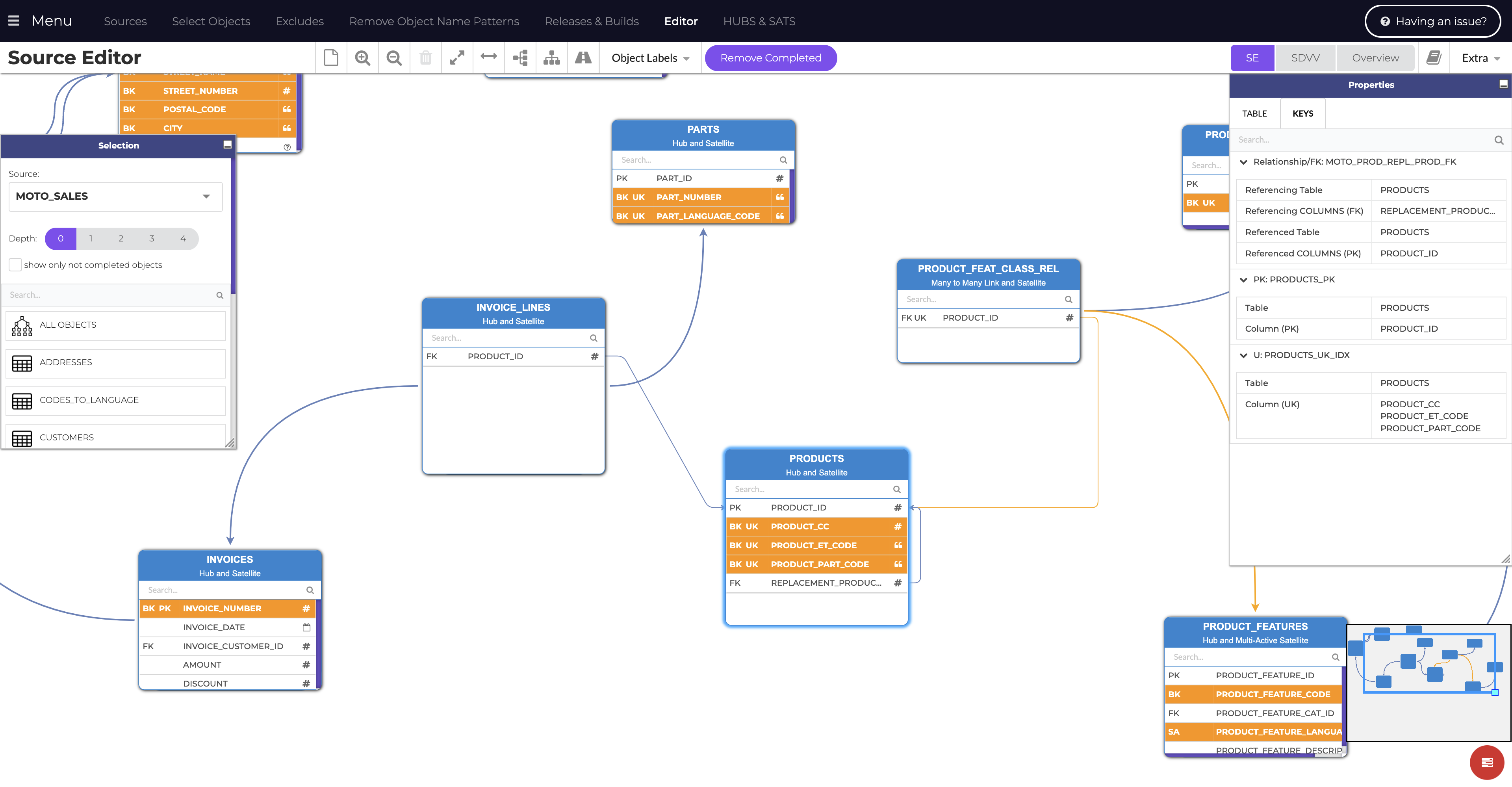 Built-In Integration Templates
VaultSpeed's
magic ingredient
VaultSpeed's templates are the magic ingredient. They contain the code and intelligence to ensure that the data model you want to implement in your Data Vault complies with technical specifications and deals with the underlying complexities of the loading logic.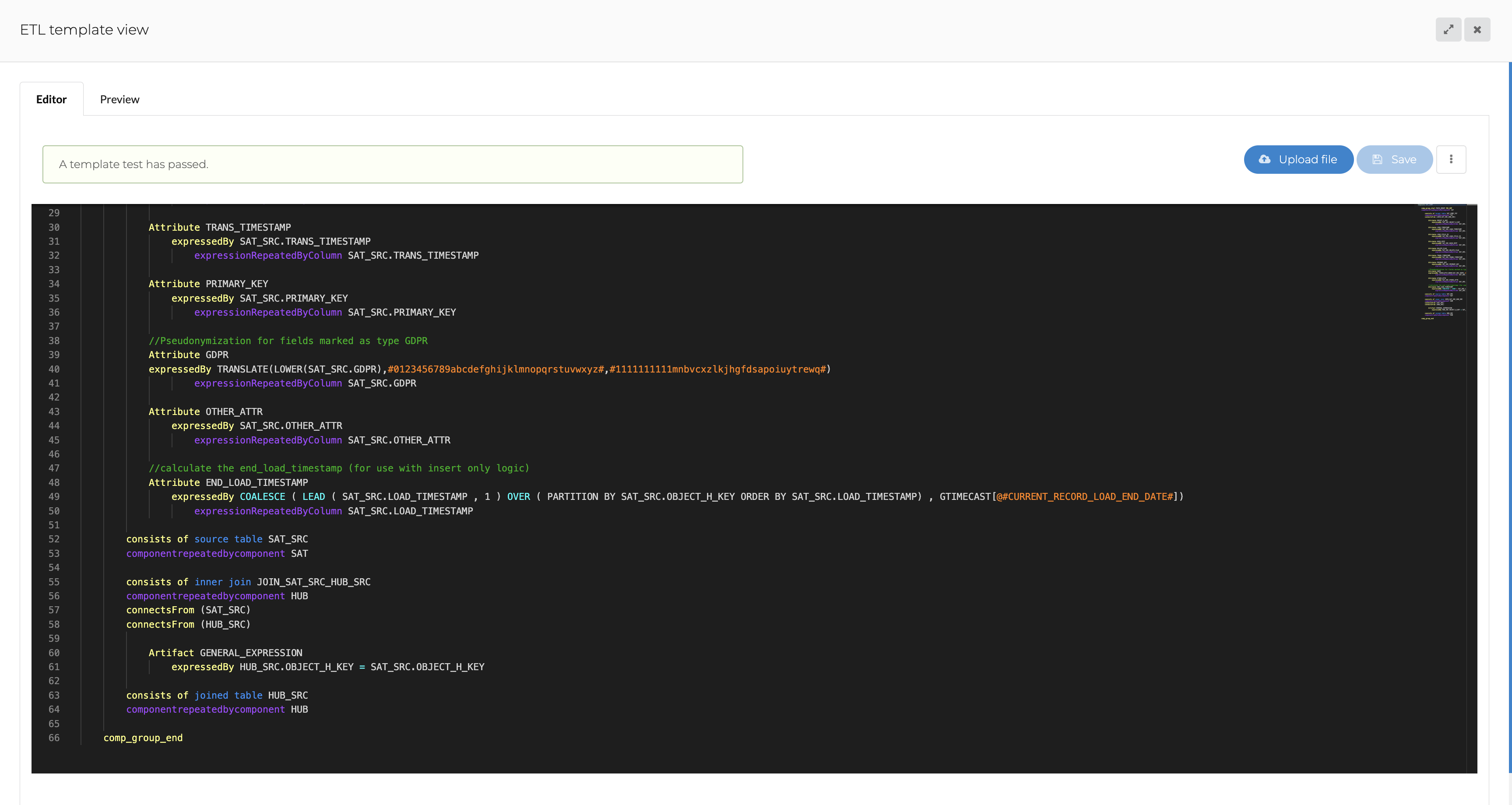 Errors & exception handling
Catch it! Fix it!
Users get an alert when they make modeling errors and setup mistakes, avoiding possible showstoppers.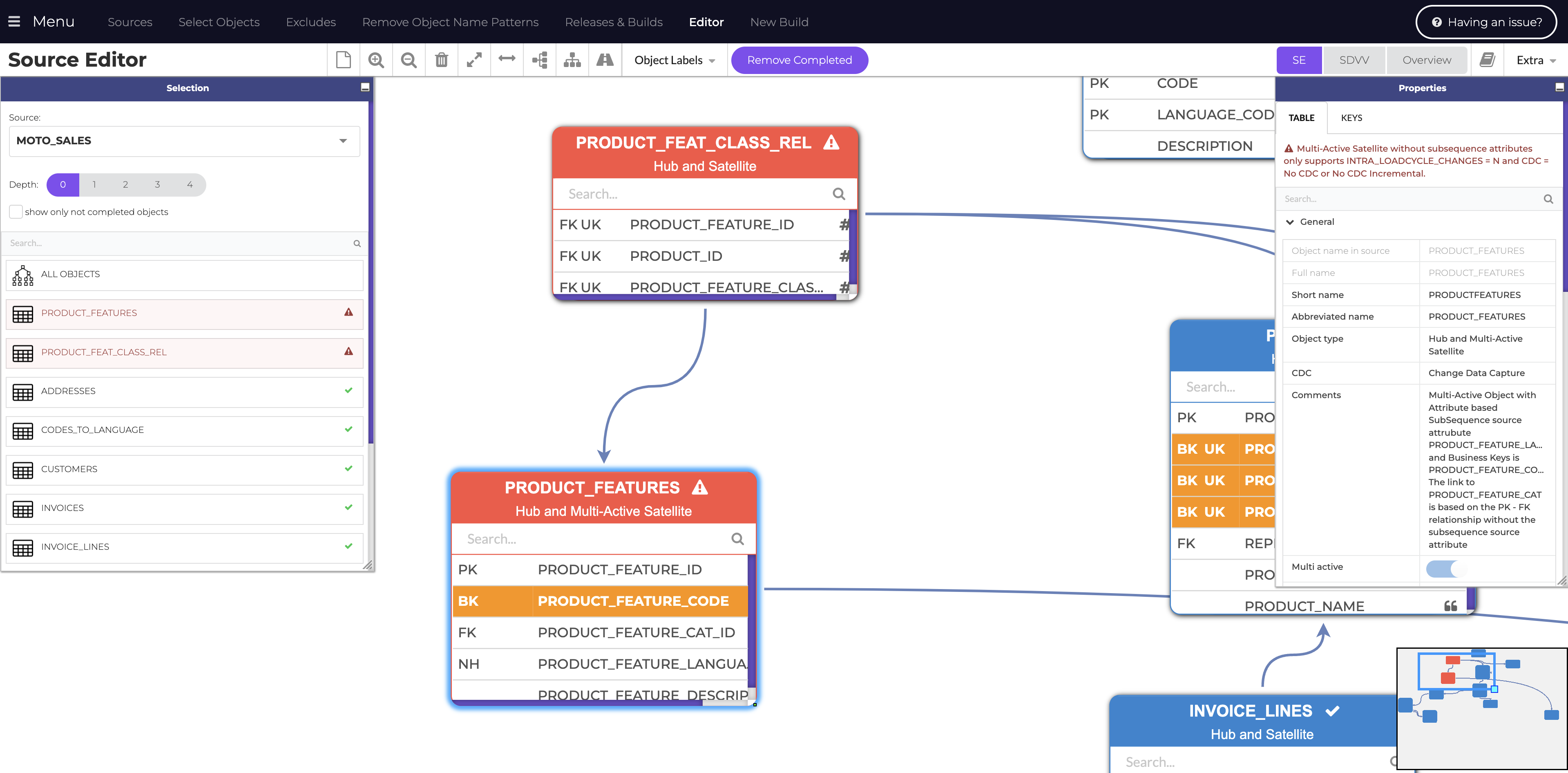 Smart version management
Track changes to the model
Our smart version management provides a clear version history overview; never lose track of which Data Vault versions contain which source version, and integrate new changes in your data warehouse at the right time.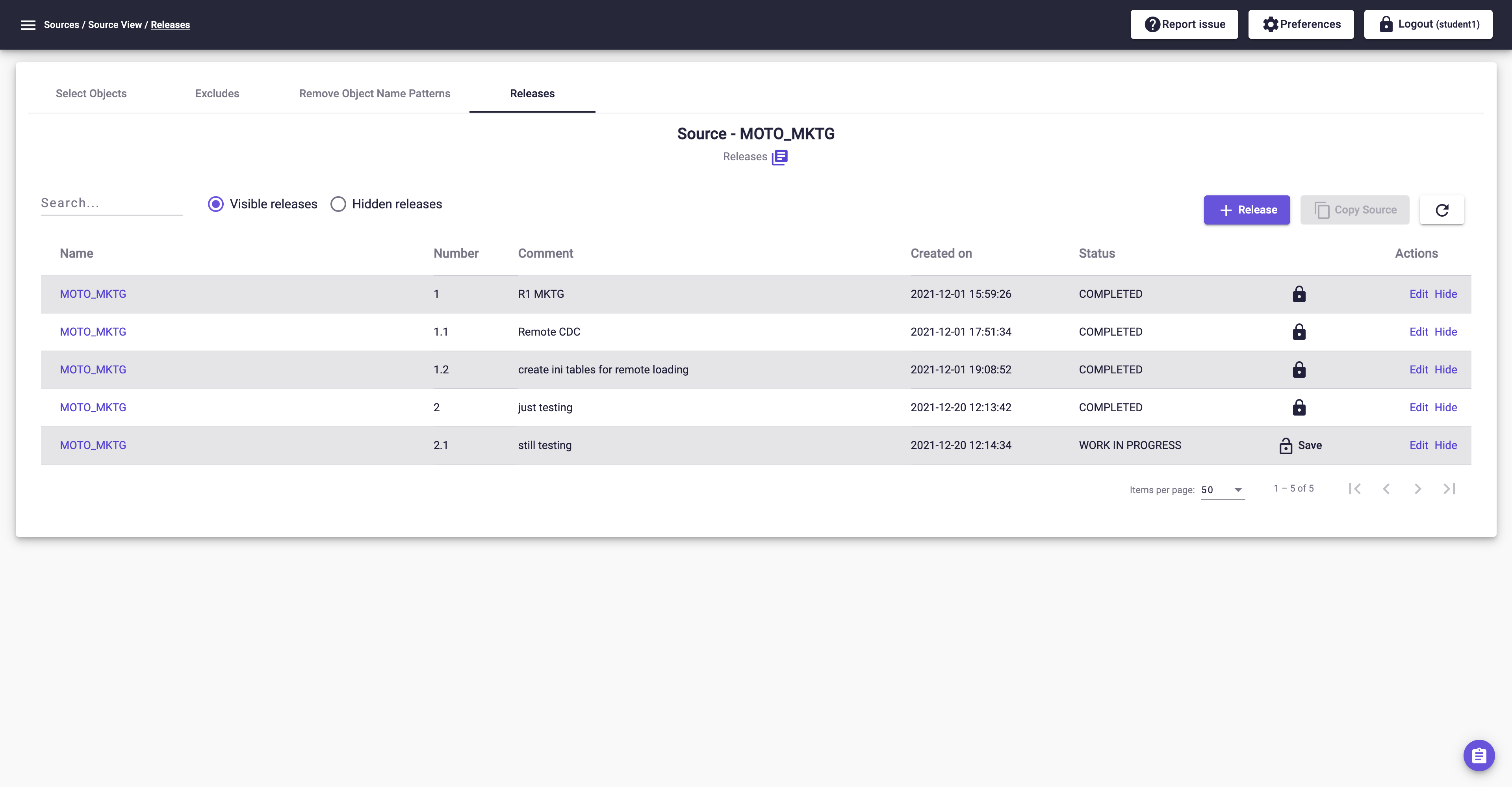 Pre-production testing
Tried and tested
The pre-production testing environment lets our testers inspect any new combination of technologies and Data Vault model. This prevents any negative impact of releasing combinations we haven't seen before into production.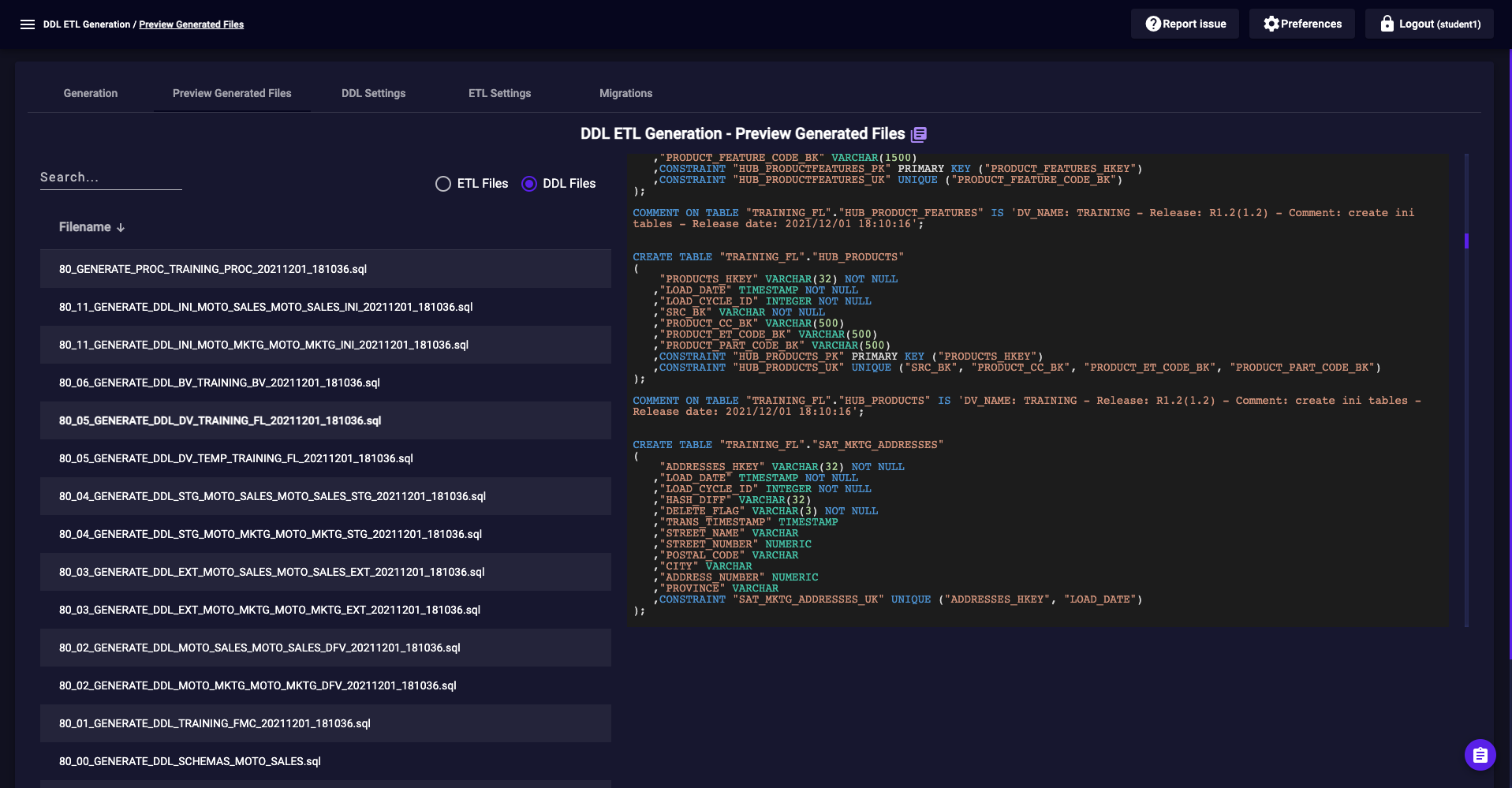 Analytics
A solid foundation for analytics
VaultSpeed lets you fast-track virtual views and analytics structures on top of the Data Vault model. Build dashboards and run state-of-the-art analytics to answer the complex end-to-end questions that drive better business decisions.

When analytics specifications change, you only need to rebuild and reload the analytics area, while the Data Vault layer safely collects and stores all the data you need.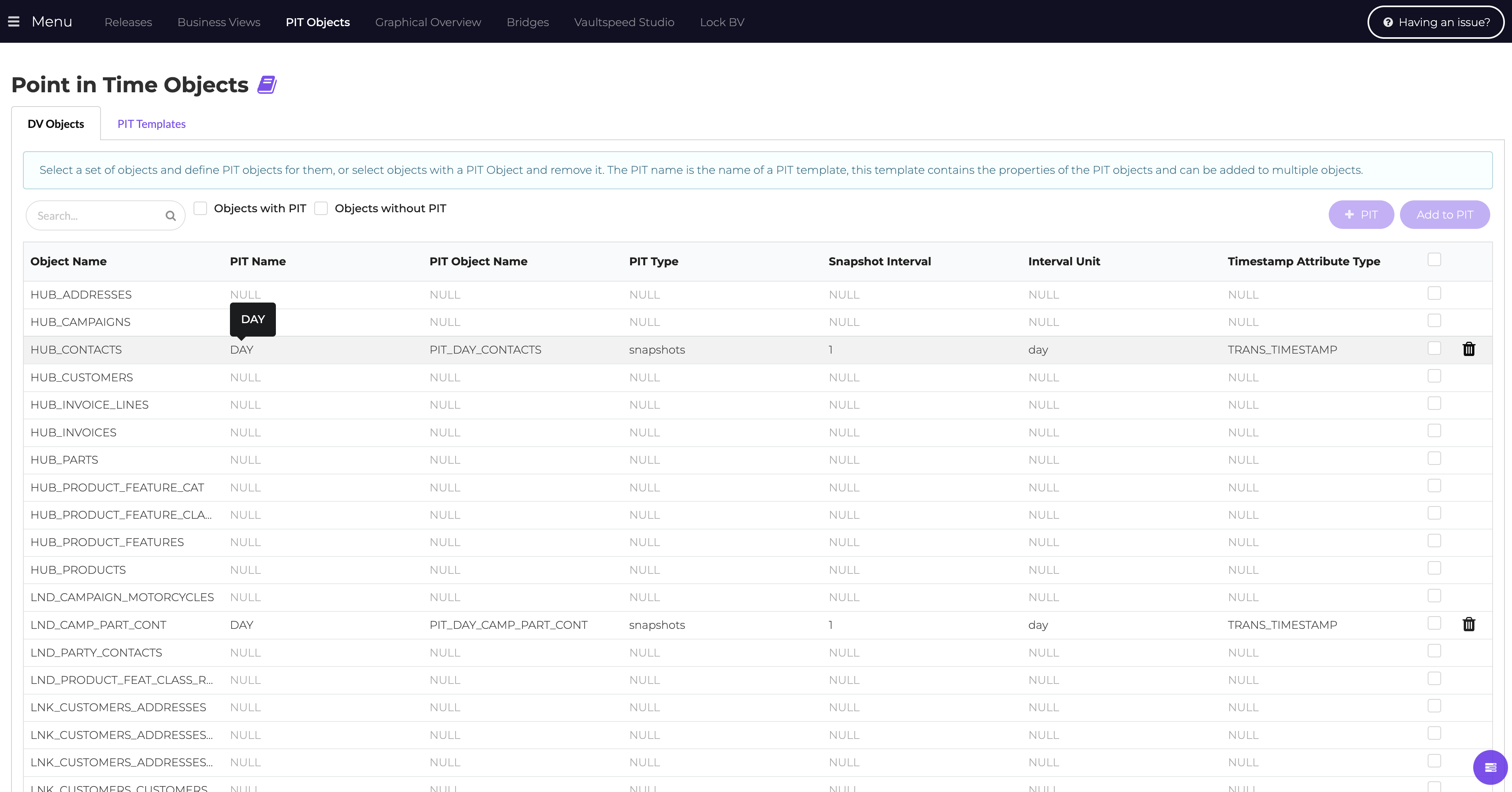 Automation
Dual automation
Data engineers think in data, business analysts in models. To us, they're two sides of the same coin. That's why VaultSpeed offers a dual automation approach that unifies (meta)data-driven and model-driven automation.

We're the only automation tool with an intuitive, graphical interface covering harvesting metadata from sources and data modeling, based on rules from the business community, not from data processing.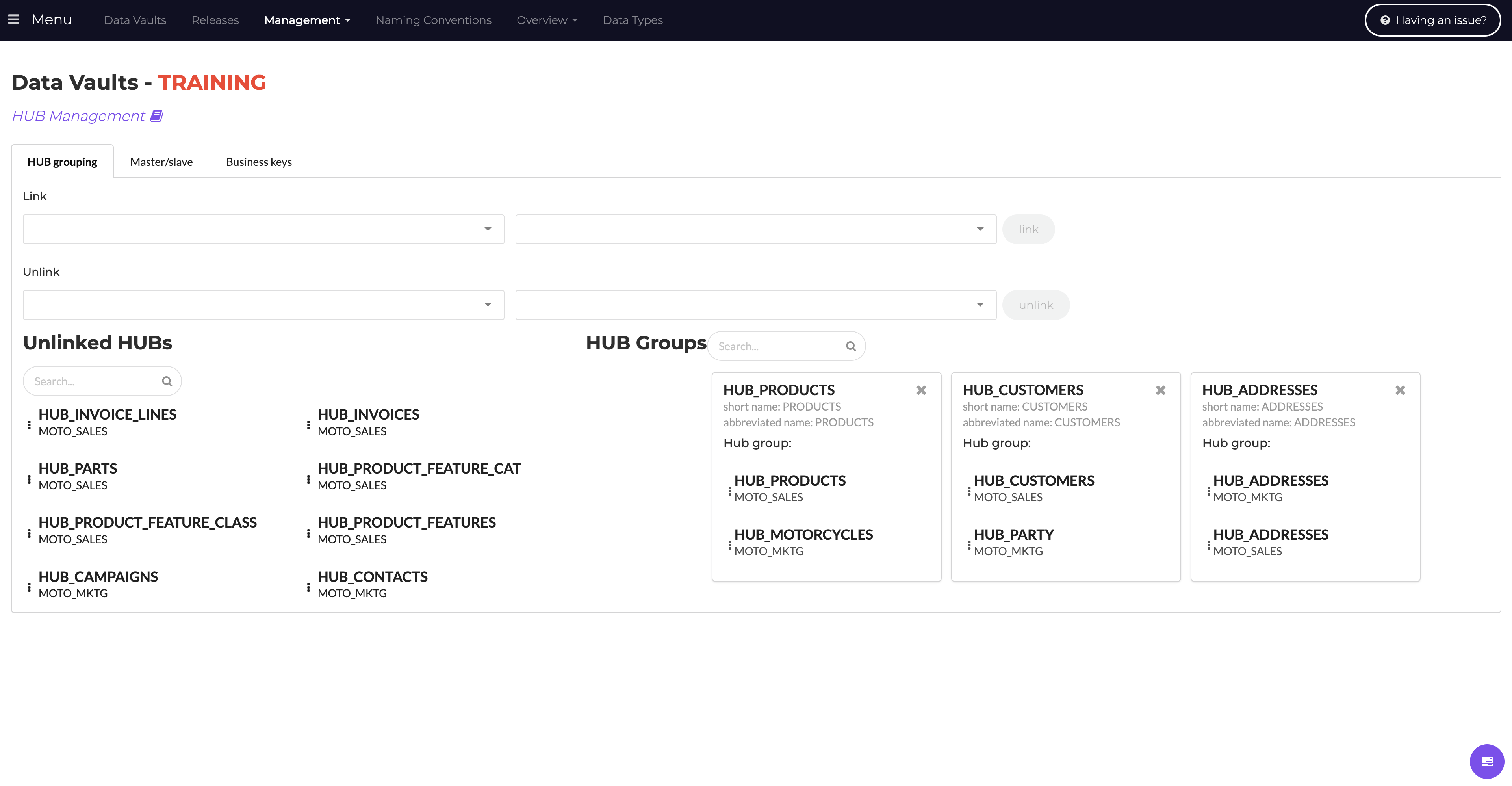 Become inspired by our community
Get datawarehouse insight information from partners and peers.