Collecting metadata
VaultSpeed​ is designed to effortlessly extract metadata from all sources, providing a comprehensive company-wide data view. We require metadata at the source data model, object and attribute levels, including primary and unique keys, relationships and, ideally​,​ data profiling metadata.
This enables us to gain a more accurate understanding of your data and its structure, which can help us provide better proposals for your target data model.
Connecting metadata
All harvested metadata is securely stored in a smart metadata repository that resides in a database within VaultSpeed's secure cloud environment. The repository can store both source and target metadata, along with abstract signature components and their relationships. Additionally, it is equipped with a smart rule engine that analyzes source metadata to propose the best solution for your data integration challenge.
Signature components
Signature components serve as the connecting thread between the physical and abstract world. It enables the application of repeatable logic. They group physical runtime components into 'signature groups'. They can be applied across all metadata levels, including schema, object and attribute levels, facilitating abstraction across various physical objects. The Data Vault standard uses standard signatures ​such as ​hubs or business keys, ​and​ we create a business-driven signature group for all objects or attributes that contain GDPR-sensitive data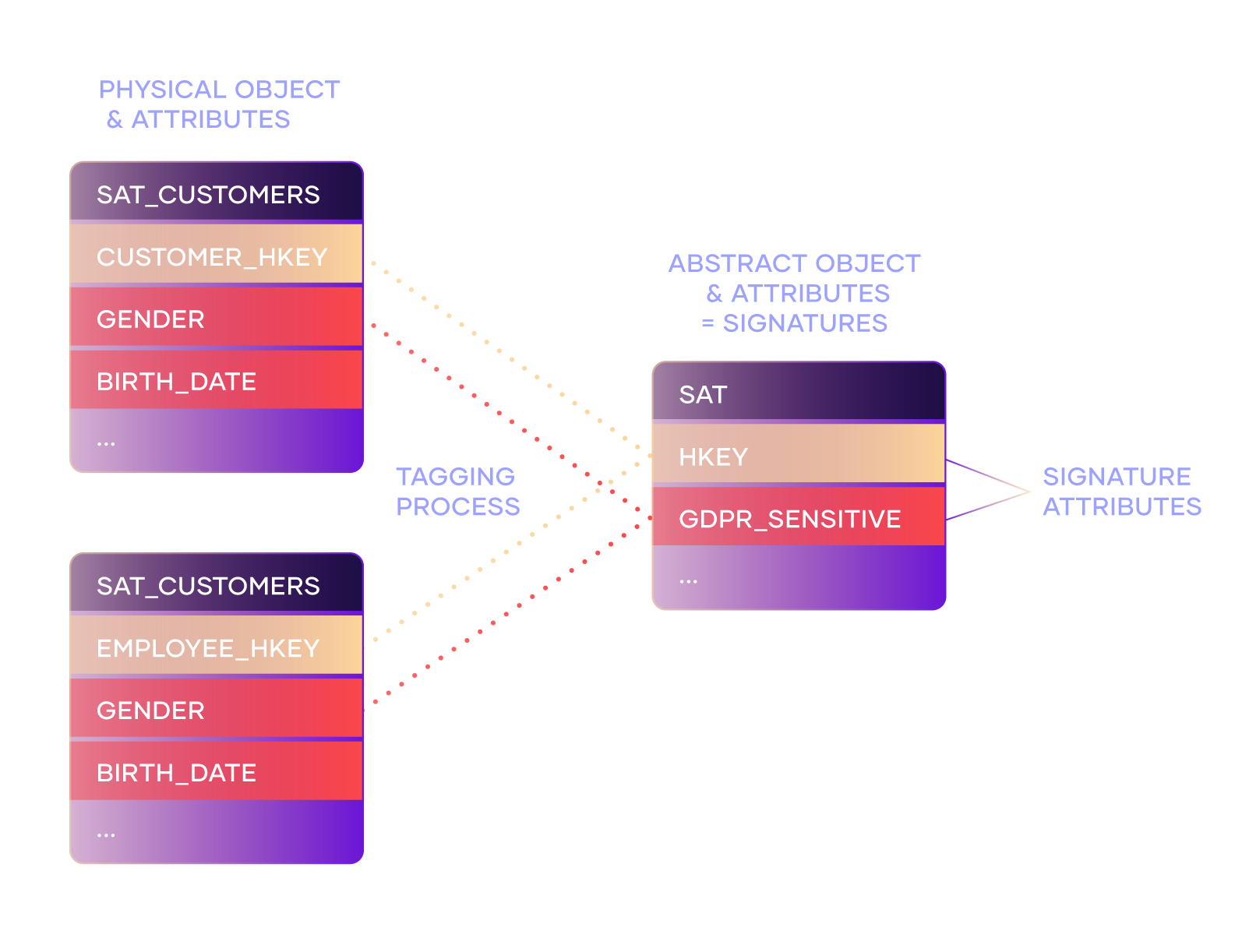 Template coding
Discover the DNA of automation.
Tech stack integration
VaultSpeed fits with your sources & other tools. No need to replace.
Graphical interface
Navigate complexity with ease. You can't go wrong.
Switch to a modern analytics infrastructure
with peace of mind