Referential integrity error handling (Release 4.1.15)
April 24th, 2020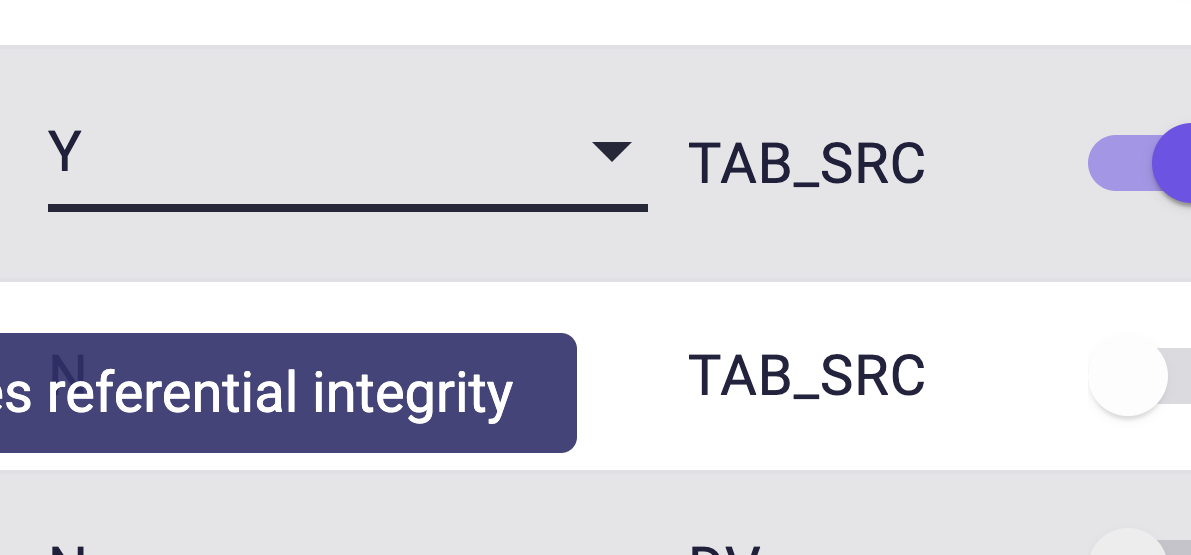 VaultSpeed release 4.1.15 just went live! Here's what's new…
Referential Integrity
When integrating multiple source systems into one data vault, you might encounter some issues with referential integrity. This can have numerous reasons like issues with source batch processing, late data arrival, source mismatches or the possibility of early arriving data.
Error table code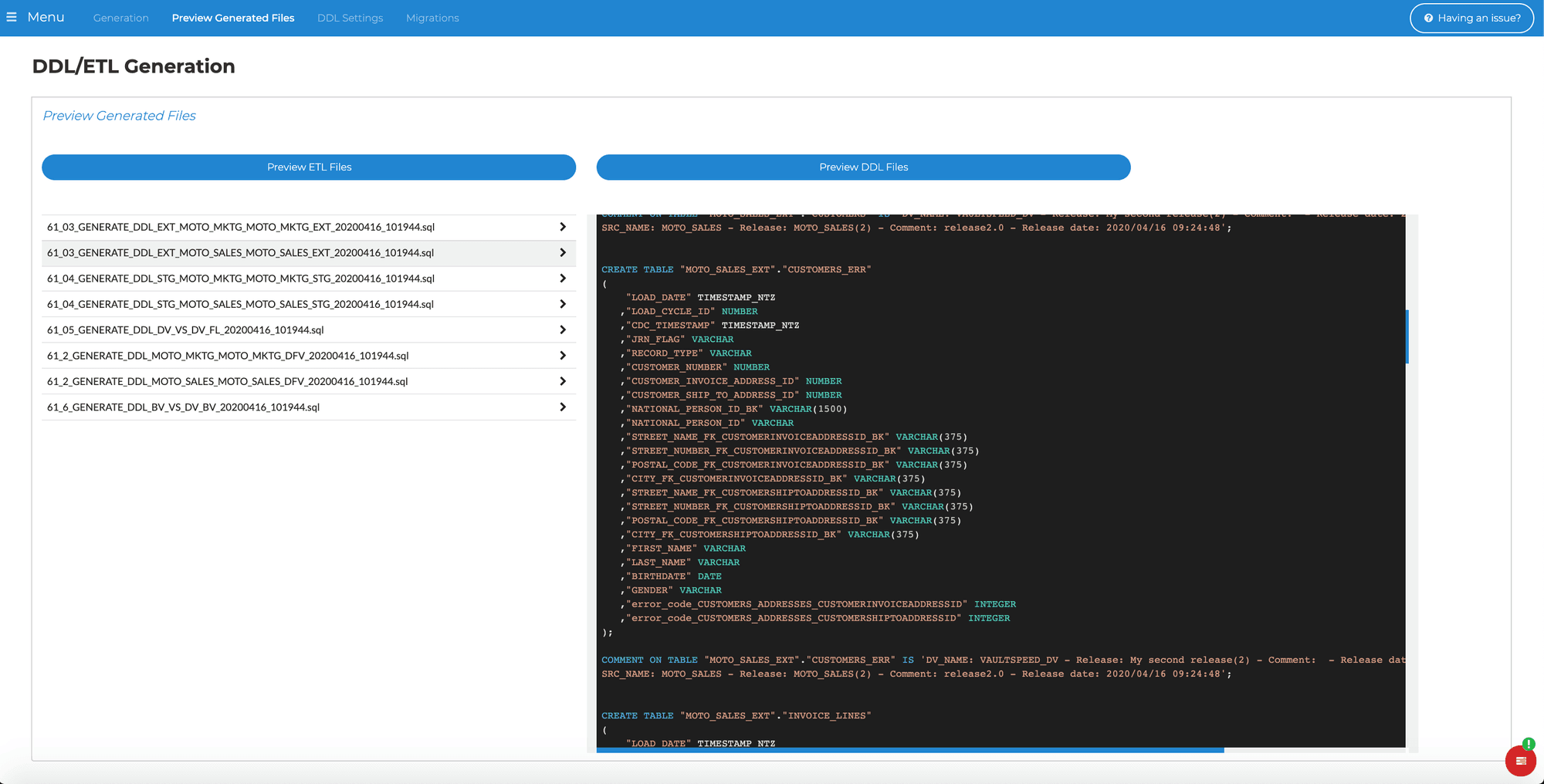 Generation of an error table

Referential Integrity Parameters
In any case it will cause you some headaches to fix these kind of problems. With VaultSpeed, you now have an extra set of tools to tackle these problems.
In the latest release we added referential integrity error handling logic. We added two new parameters:
REFERENTIAL_INTEGRITY_VALIDATED and
REFERENTIAL_INTEGRITY_FORCE_LINK_LOAD.
What happens when you activate the first parameter? VaultSpeed will store records in an error table if it cannot find the referenced key. These records will not be inserted in the link tables. Not loaded unless you activate forced link loading, it that case the tool will add a reference to the 'unknown' record.
In addition VaultSpeed will add error table records when processing subsequent loads. This allows us to check whether the reference can be resolved with new data available.
Other Changes
You can now create a self reference relationship which contains an attribute that references itself i.e. (c,b) → (a,b). You can do this by right clicking the attribute while in relation creation mode.
We added the ability to update and save multiple records at the same time to the following screens: Source objects & attributes, DV name management, DV data types screens, Business vault views.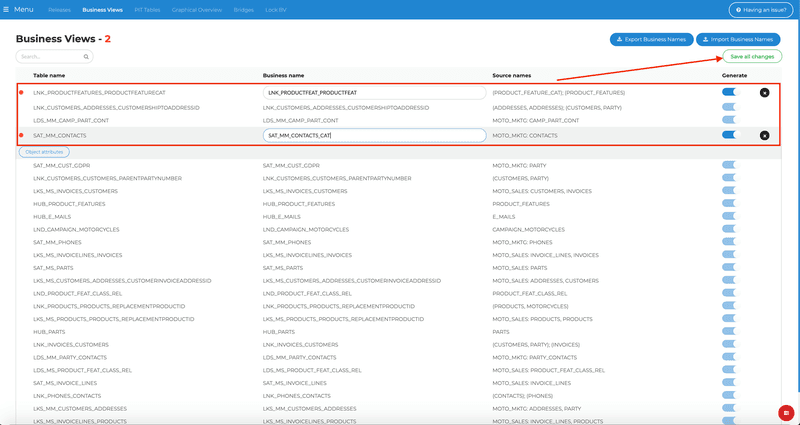 New Save buttons
You can now revert SAT splits.
We added subscription info to the dashboard. You can also see the actual number of concurrent users.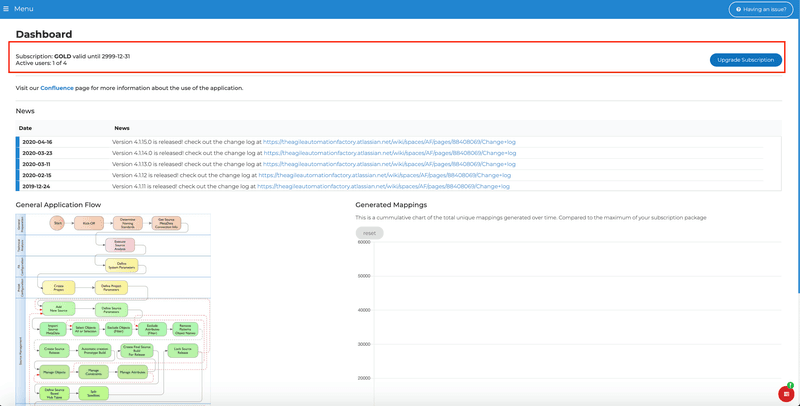 VaultSpeed Dashboard page
You can now switch the ODI_FOLDER_SPLIT parameter after having already deployed the project (for customers using Oracle Data Integrator).
SAT split editor improvements
Our developers also made some improvements to the SAT-split editors based upon customer feedback (we added a
new SAT-split screen in a previous release):
We now have an option to change the number of visible attributes in a split (just click the button with 3
vertical dots and go to settings).
We added an option to sort the attributes in descending order in the context menu.
The editor now has the option to show only unused attributes to the context menu.
You can now remove attributes from a split or add them to another split by dragging and dropping.
Long table names are now displayed correctly.
Improved handling of multiple splits.
The split name will no longer disappear when you scroll down the attribute list of a split.
Stay tuned for more release news!